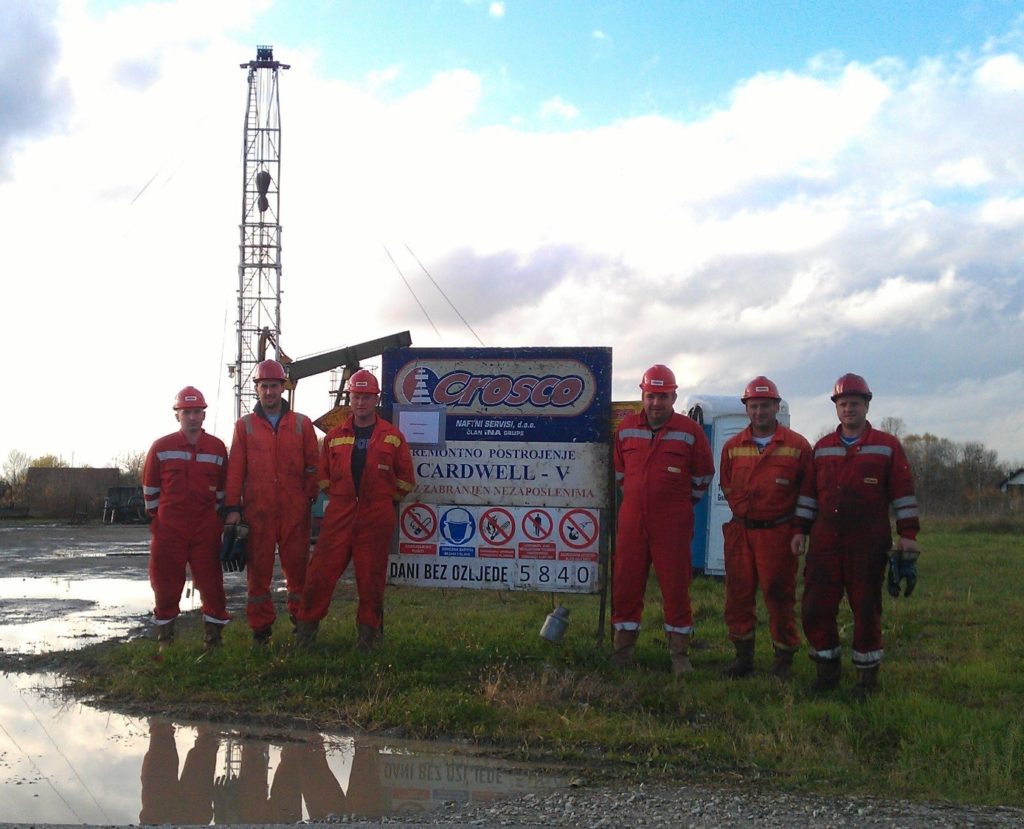 Commitment to quality and safety during operations is one of the main foundations of Crosco business. Last year, workover rig Cardwell V, achieved outstanding results without injury, in the workover operations in the Republic of Croatia, which fully confirms the Company's commitment to quality and safety.
The result of 16 years of work without injury (5840 days) strongly underlines that safety and quality can go side by side. This great attainment was achieved on the 8th November 2016, the same day we celebrated Croatian Quality Day.
Congratulations to the current crew of the rig as well as to their predecessors who have contributed to this success.
Company Director