FERENC TARR, Grad. Petrol. Eng.
Company Director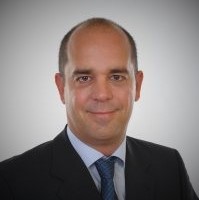 Mr. Ferenc Tarr was appointed to the position of CROSCO Company Director in October 2021.
Mr. Ferenc Tarr joined MOL Group in September 2018 as General Manager of Geoinform Ltd. In January 2020 he was appointed as a Chief Executive Officer of Rotary Drilling Co. Ltd. too, he has led the two companies in a double-hat position. With a degree in petroleum engineering under his belt, he held several leadership positions throughout his 21-year career at oil industry service companies (eg.: GE Oil & Gas- Sondex Wireline Ltd., Schlumberger Oilfield Services) in the fields of operations and performance management across Europe and the United States.
Mr. Ferenc Tarr is committed to HSE and Service Quality  and within the organisation he strives to cultivate an 'Excellence in Execution' with continuous improvement culture in a safe and environmental friendly workplace.