Crosco well control training centre is accredited by IWCF (International Well Control Forum), one of two Certification Company whose certificates are recognized in our industry and acknowledge worldwide.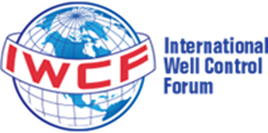 IWCF conducted supervisory audit in training centre from 19th to 23rd of September 2016. related to fulfilment of all prescribed criteria for centre operation. Audit is performed based on the agreement between IWCF and accredited centres typically once every four years.
Audit covered verification of equipment, resources and training materials that are necessary to perform trainings, work on the simulator assessment, procedures of examiners behaviour and working methods, compliance with the prescribed criteria etc.
Currently we are licensed for following courses:
Drilling Well Control Programme
BOP Stack:
Surface; Combined Surface and Subsea
Level:
Level 2; Level 3 and Level 4
Instructors: Davor Jurinec and Marko Rosan
By successful result of the supervisory audit, we extend training centre license, as well as continuity and professional level of the course that we as a company have since 1997.